Admirals Club
Extreme lounge makeover in progress
We've kicked off the largest club makeover in our history. From new furniture to better food and more power, you'll find a more elevated, connected and consistent experience inside our renovated lounges.
Amenities
Complimentary
Light snacks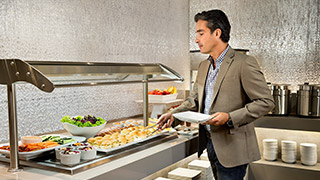 House drinks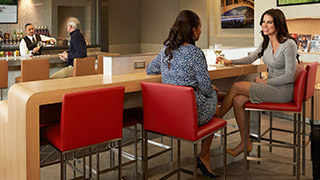 Wi-Fi & power ports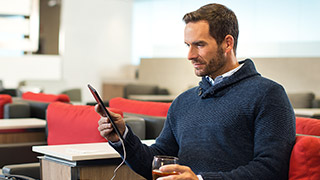 Personal travel assistance
Shower suites*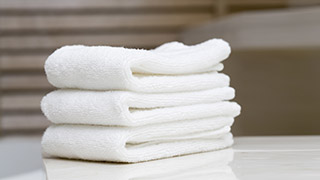 Computers, copiers & printers*
Available to buy
Premium meals and drinks

Conference rooms (rent at select locations)
Access clubs and lounges worldwide
Access to the Admirals Club® is based on membership, elite status or ticketed class of service.
Membership
Memberships include access to over 50 Admirals Club® lounges and nearly 40 partner lounges worldwide.
Annual
Fees based on AAdvantage® status. Use miles to buy or renew.
30-day
All the benefits of an annual membership for 30 consecutive days.
One Day Pass
Available for $50 at select clubs.
One Day Pass terms and conditions

This content can be expanded
Eligible for purchase and use by any American Airlines customer 18 years of age or older.

One Day Pass visitor must hold a same-day ticket for airline travel that allows clearance through security for flight departure and access to the Admirals Club location.

$50 day pass valid for one day. If you are traveling through multiple cities with lounges, you may use the same day pass to access more than one lounge that day (if traveling overnight, pass is also valid at the first point of arrival the following day). Admirals Club lounges in Canada, Europe, Asia, Central and South America located beyond passport control may not be accessible due to airport restrictions.

Up to three children under 18 years of age admitted for free at no additional cost, if accompanied by an adult day pass visitor.

Must be 21 years of age to consume alcohol.

Day passes can be purchased at select locations and are based on lounge capacity.

Visitor must present the confirmation of day pass purchase printout (email or AA.com screen-print) and valid government-issued I.D. to access a lounge. Failure to present this documentation may result in access being denied and forfeiture of the day pass.

If the Visitor becomes an Admirals Club member within 30 days of use of the one-day pass, the price of the day pass, up to $50, may be applied toward the Visitor's annual membership fee.

Day pass is non-refundable, non-changeable, non-transferable, and valid only on date of visit. Day pass is only valid for use by the named pass-holder as printed on the pass.

Day passes are not valid for use at the facilities of other airlines with which American Airlines may have reciprocal lounge or club access privileges.

Due to security restrictions and lounge location in certain airports, not all lounges may be accessed at the destination airport.

Not all American Airlines origin and destination locations have an Admirals Club lounge. Please be sure to check for information on our Admirals Club locations.

American Airlines expressly reserves the right in its absolute discretion to discontinue the day pass program at any time or to refuse to sell a day pass to any specific customer and, if sold, to cancel a day pass, and deny any purchaser or visitor access to, or use of, any lounge. American Airlines will not be liable for any loss or damage suffered by a purchaser or visitor resulting from such refusal, cancellation, or denial.

American Airlines reserves the right to remove any purchaser or visitor from a lounge for inappropriate behavior or failure to adhere to lounge rules, including, but not limited to, conduct that is disruptive, abusive or violent.

American Airlines disclaims responsibility for articles lost or stolen in the lounge.

Admirals Club lounge hours may vary by location and are subject to change.

Use of lounge facilities is subject to all rules and conditions set by American Airlines. American reserves the right to revise the rules at any time without notice.