Banco Popular / AAdvantage®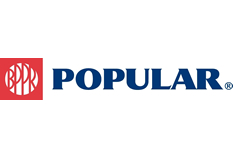 Choose your destination
Earn up to 50,000 miles with Banco Popular
Co-branded credit cardholders and AAdvantage® elite status members enjoy exclusive rates when redeeming miles on car rentals and hotel stays.*
Use your card regularly. It is the best way to keep your AAdvantage® account active, so your miles may never expire.**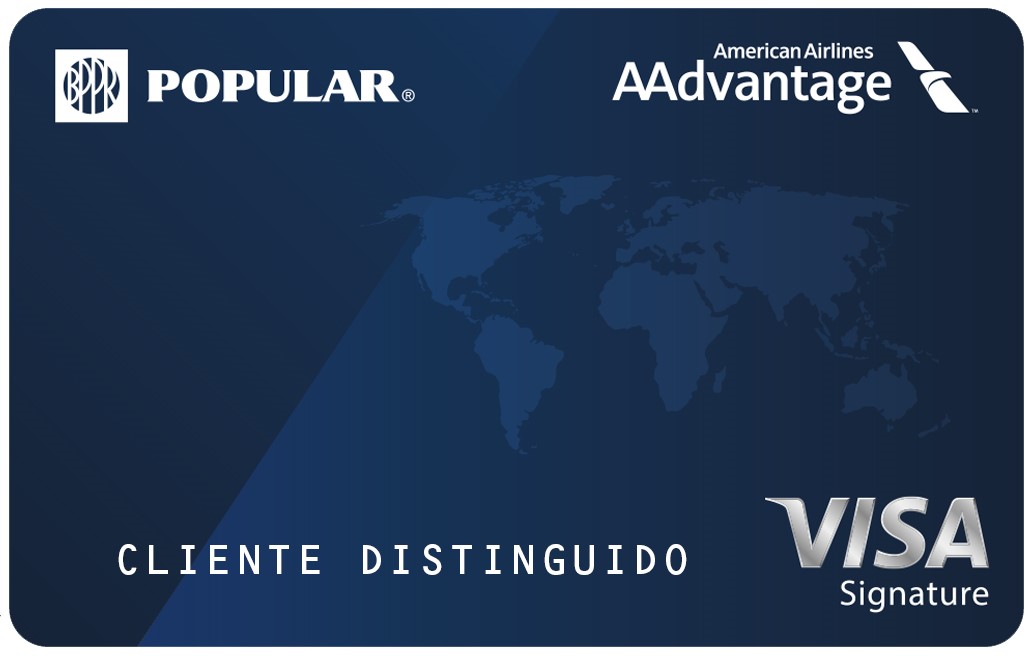 Benefits you can enjoy with this credit card:1
Up to 50,000 AAdvantage® welcome miles:
40,000 miles after $3,000 on purchases and 10,000 additional miles after $25,000 on purchases within the first 12 months of account opening2
Earn 3X AAdvantage® miles for every $1 spent on eligible American Airlines, hotels and car rental purchases3
Earn 1X AAdvantage® miles for every $1 spent on all other purchases
Preferred boarding for the primary cardmember and up to 4 companions on the same reservation for all American Airlines operated flights4
No foreign transaction fees on international purchases
There is no limit to the number of AAdvantage® miles that can be earned with your Popular / AAdvantage® Signature Plus card
Superior travel coverage such as concierge service, auto rental insurance, lost and luggage delay and more5
Terms and conditions
This content can be expanded
* Certain members may receive preferential pricing. Pricing is subject to change without notice. For complete details and to redeem miles, visit: useaamiles.com/carhotel
** American Airlines AAdvantage® miles will not expire provided that once every 18 months you earn or redeem miles on American Airlines, an affiliated carrier, or with an American Airlines AAdvantage® participant.
1The Popular / AAdvantage® Signature Plus credit card is issued by Banco Popular de Puerto Rico. Subject to credit approval.
2AAdvantage® miles will appear as a bonus in your AAdvantage® account 8-10 weeks after purchase requirement is met. Your account must be open and in good standing to qualify for AAdvantage® bonus miles. This limited-time offer may be cancelled at any time without notice.
3Earn 3 AAdvantage® miles for each $1 spent on purchases at eligible American Airlines purchases items billed by American Airlines as merchant of record booked through American Airlines channels (aa.com, American Airlines reservations, and American Airlines airport and city ticket counters).
Earn 3 AAdvantage® miles for each $1 spent on hotels and car rentals. Each merchant — e.g., a retailer, business or any other place where you can make a purchase — is assigned a code that indicates the merchant's primary area of business. We don't assign or have any control over merchant codes. Codes are assigned by a third party. When you make a purchase at a merchant, we're provided the code for that merchant and if the code matches a category that gives you additional miles, you will earn the additional miles. Because we don't control what code a merchant is assigned, sometimes a purchase that you think fits a certain category may not earn additional miles. Banco Popular reserves the right to determine which purchases qualify for this offer.
Earn 1 AAdvantage® mile for every $1 spent on all other purchases.
Miles may be earned on purchases made by primary credit cardmembers and Authorized User(s). Balance transfers, cash advances, checks that access your credit card account, items and services returned for credit, unauthorized charges, interest and account fees, traveler's checks, purchases of foreign currency, money orders, wire transfers (and similar cash-like transactions), lottery tickets, and gaming chips (and similar betting transactions) do not earn miles. Miles earned will be posted to the primary credit cardmember's AAdvantage® account in 8-10 weeks. There is no limit to the number of AAdvantage® miles you can earn on purchases through the use of the Popular / AAdvantage® Signature Plus as long as the program continues, and your account remains open and in good standing.
4Preferred boarding for the primary cardmember and up to 4 companions on their reservation for all American Airlines operated flights. The Popular / AAdvantage® Signature Plus account must be open 7 days prior to air travel, and reservation must include the primary credit cardmember's American Airlines AAdvantage® number 7 days prior to air travel. If your Popular / AAdvantage® Signature Plus account is closed for any reason, this benefit will be cancelled. This benefit will not be available for travel on codeshare flights booked with an American Airlines flight number but operated by another airline. Up to four (4) companions traveling with and listed in the same reservation as the primary credit cardmember are eligible to board at the same time as the primary credit cardmember. Applicable terms and conditions are subject to change without notice. Eligible credit cardmembers will board after Priority boarding is complete, but before the rest of economy boarding. The boarding benefit will display on your American Airlines boarding pass as Group 5. This benefit applies on flights marketed and operated by American Airlines, or on flights marketed by American Airlines and operated as American Eagle® flights by Compass Airlines, LLC, Envoy Air Inc., ExpressJet Airlines, Inc., Mesa Airlines, Inc., Republic Airline Inc., PSA Airlines, Inc., Piedmont Airlines, Inc., Air Wisconsin Airline Corp., SkyWest Airlines, Inc., or Trans States Airlines, LLC.
5 Subject to the terms and conditions of the policies. For more information call (787) 758-0505 or 1-800-981-9505. Insurance coverage when you pay the transaction in full with the credit card.
These cards are only available to residents of Puerto Rico and USVI.